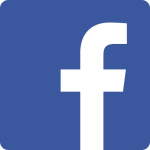 Support Meetings:
Date/Time:  4th Sunday of EVERY month, 5:00pm
Location:      Unity Center of the Desert 281 West 24th Street Suite 136a., Yuma AZ 85364 (map)
Who's Welcome:
Parents, family members, and friends of gay, lesbian, bisexual, transgender, and "questioning" (GLBTQ) individuals, couples, and families.  GLBTQ individuals are also fully welcome and encouraged to attend so that we may all learn from one another.  Straight allies who support our work, and anyone who'd like to learn more about GLBTQ issues are also welcome.
Contact Us:
Confidential Helpline:  928.580.9553
Confidential Email:       jodyody100@aol.com